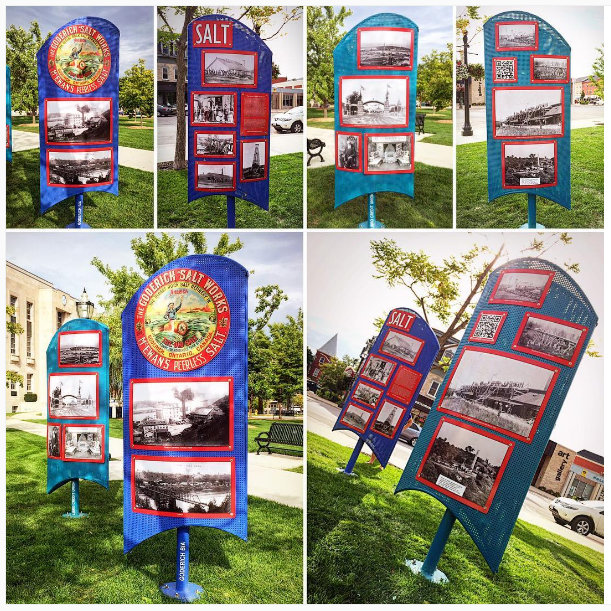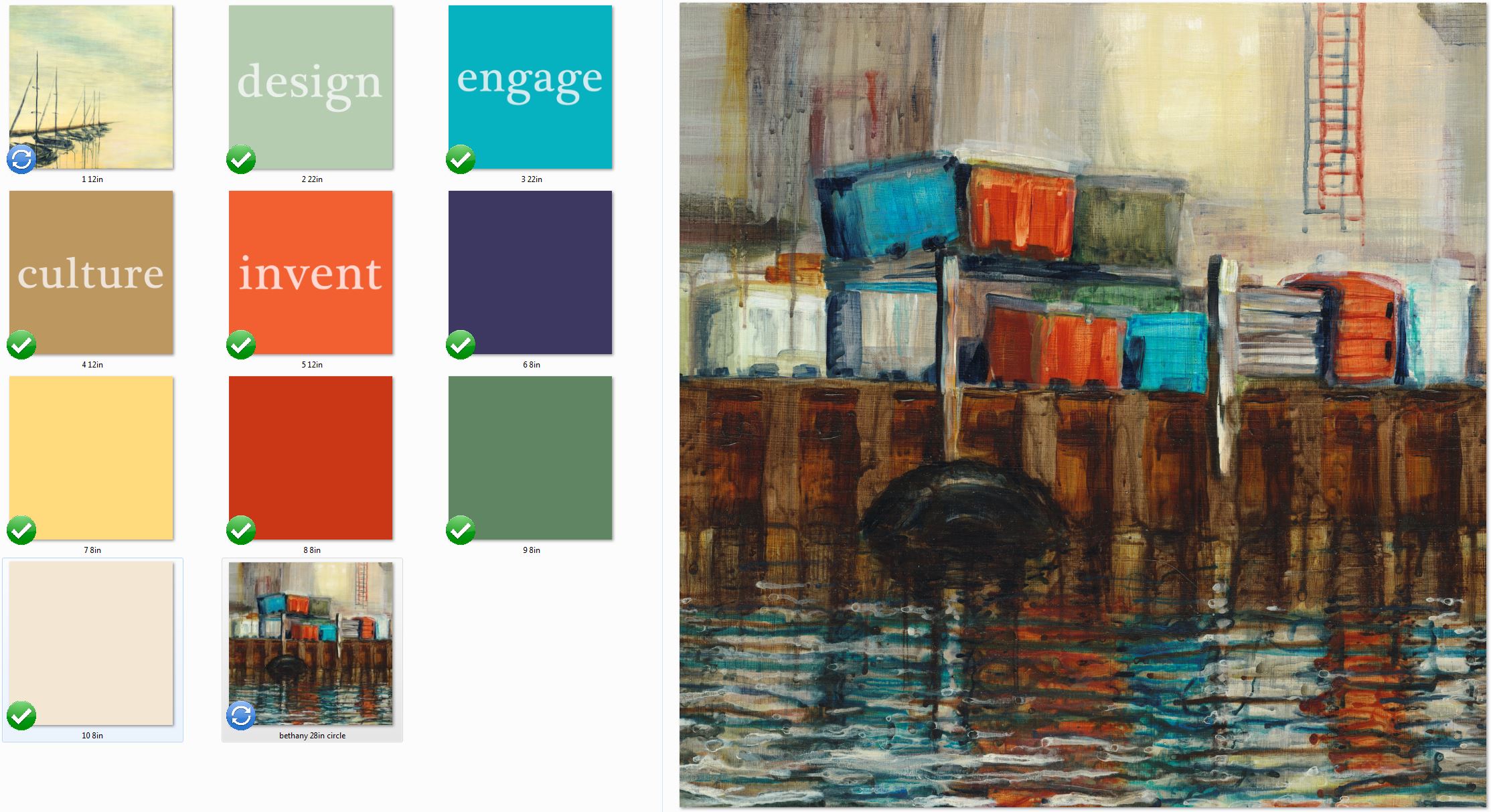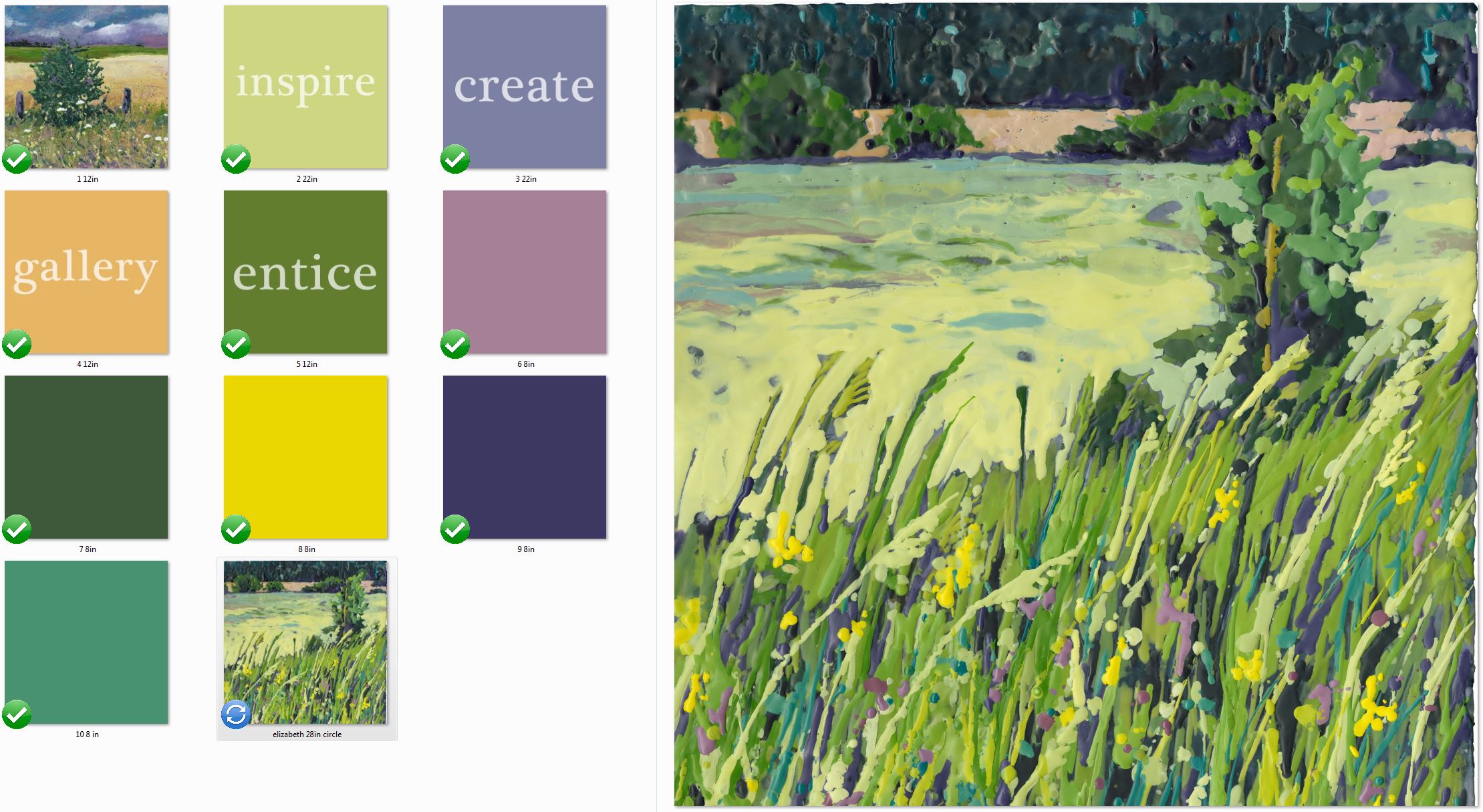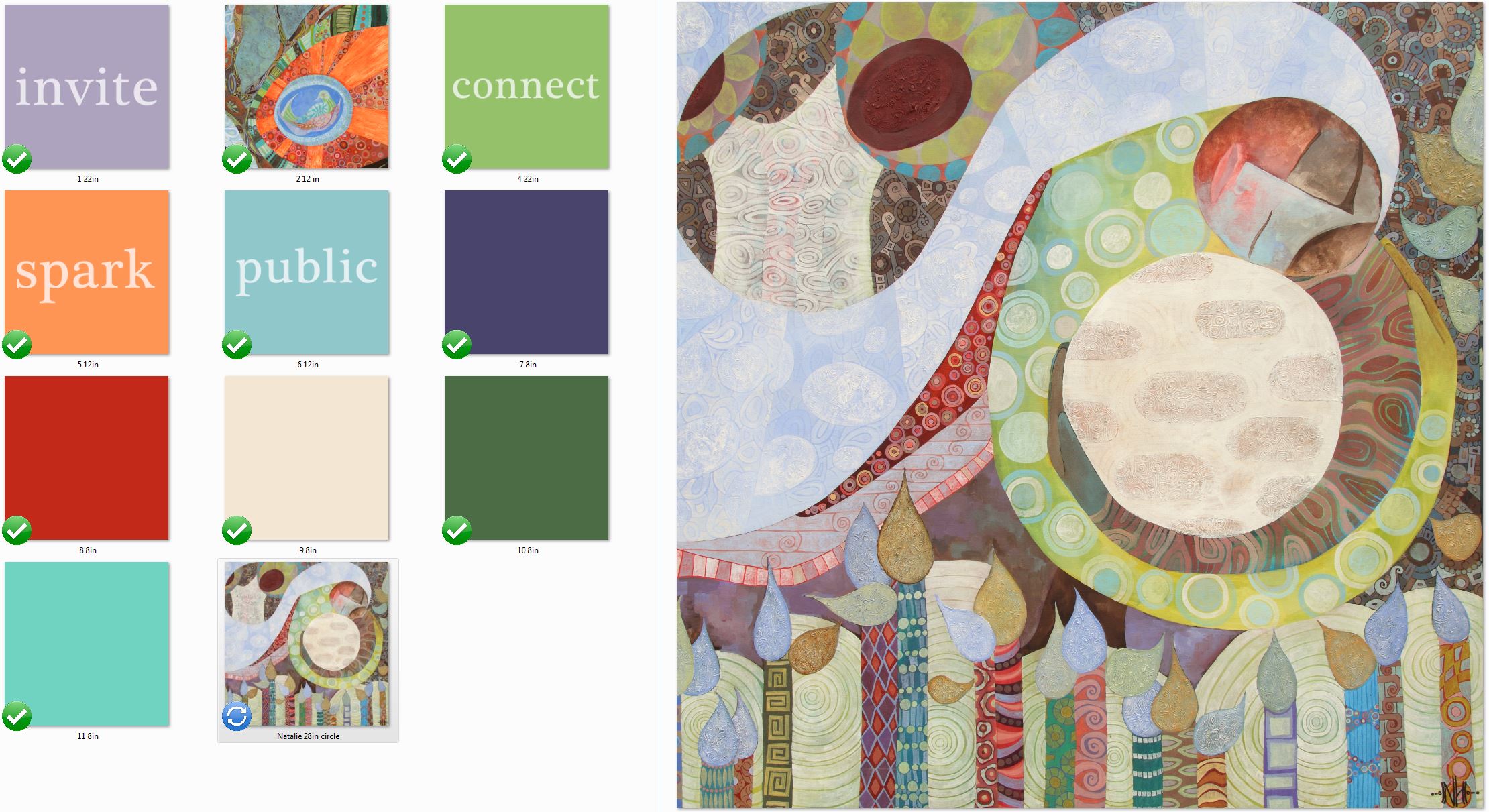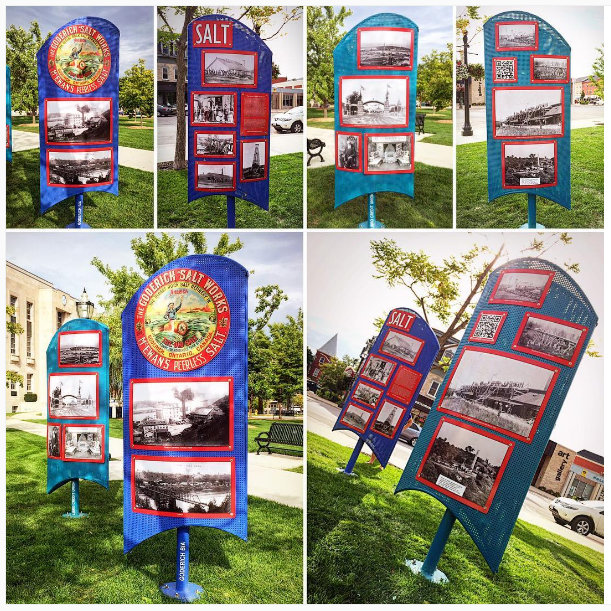 Salt Exhibit
In honour of Goderich's 150-year history in salt production, our latest Fresh Air Exchange features photos from the trade's earliest days. These images were contributed by Scott MacEwan, descended from Peter MacEwan, whose drill was the first to hit rock salt in 1866.
Fresh Air Exchange - Huron County Museum
Fresh Air Exchange - Courthouse Park
Sculptures designed and in place. Standing 3' wide by 7.5' high.
The first installation will involve a series of images, colour and words of inspiration by three of the working artists on the committee.
Elizabeth Van den Broeck
Bethany Ann Davidson
Natalie Hussey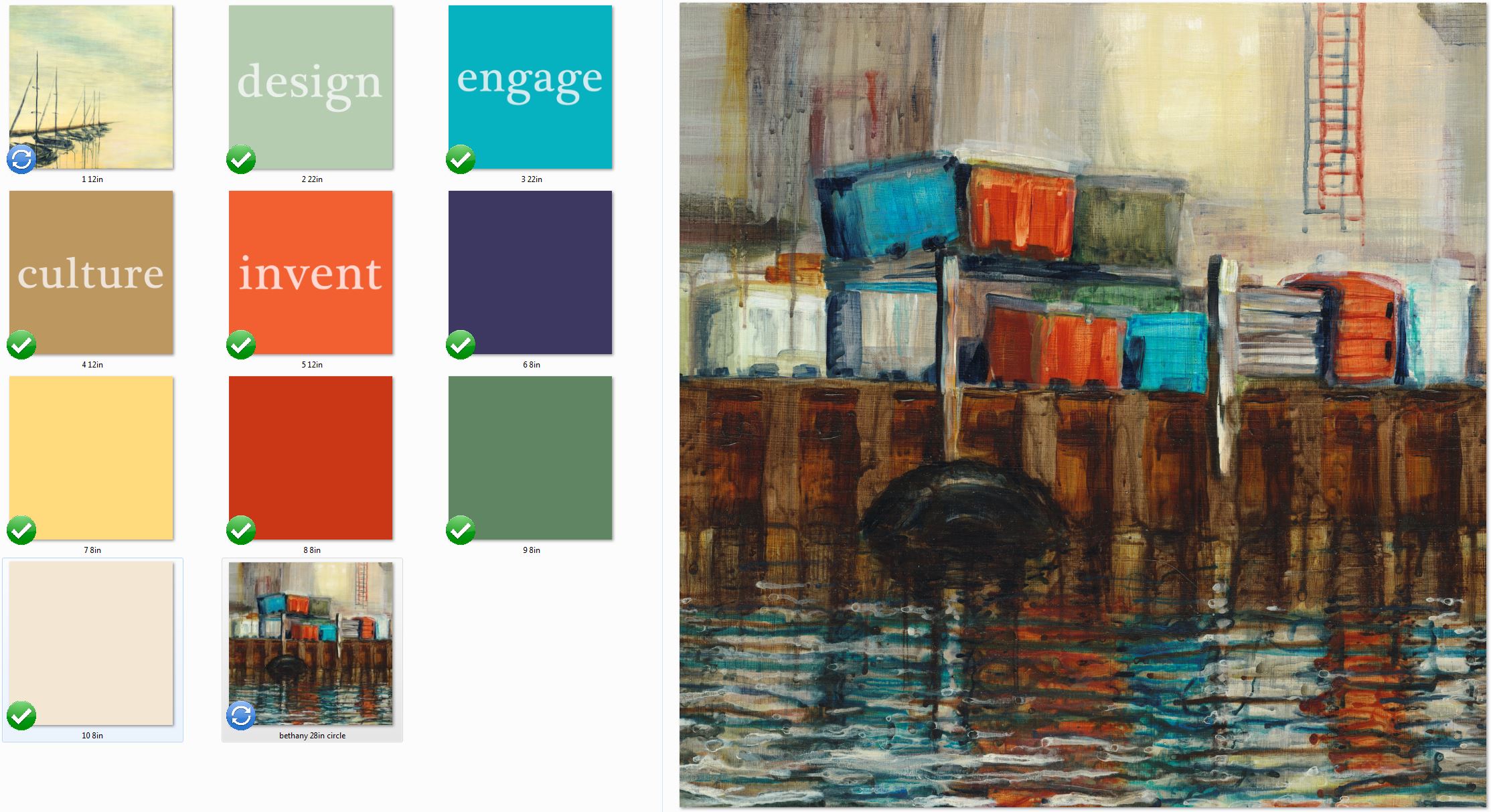 The first installation represents our invitation to artists to imagine what they would do with this space. We chose the work of three of the artists working on the committee and created a word- and image-wall with each.
This represents the work of Bethany Ann Davidson. Bethany Ann is a northern-Ontario import whose ever-changing style reflects her love of all things "art". She and her Goderich-born husband have three young sons, who take up all her time and give her lots of reasons to paint. You can find her at the gallery on Thursdays, making friends with other artists and avoiding housework.
Originals and prints at http://www.elizabeths.ca/bethanyanndavidson/
and
http://www.elizabeths.ca/bethany-ann-davidson/
Contact the artist at bethanyanndavidson@gmail.com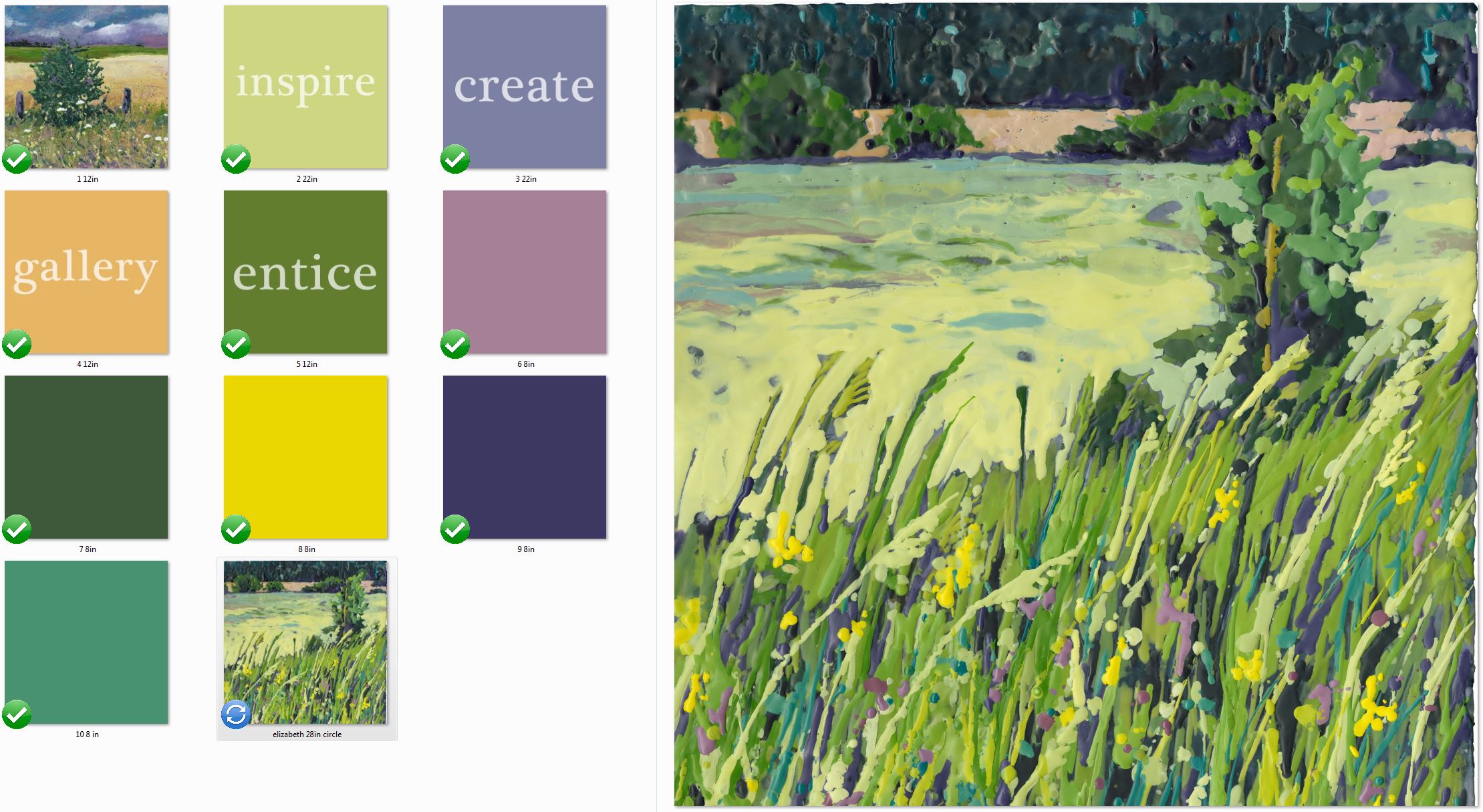 Elizabeth Van Den Broeck studied Art History at the University of Toronto and Art at Sheridan College. In 1992 she returned to her native Huron County to work as a landscape artist and open Elizabeth's Art Gallery on the square in Goderich. She credits the success of her gallery to the unwavering support of her family. But, as the gallery and her growing family claimed more of her attention, time for 'in situ' painting disappeared. She turned to photography to preserve the scenes that inspired her. It was the beginning of a journey. Over the years, she has experimented with other media and other techniques, moving from photography to pastels, from oils to acrylics, and delving into encaustic techniques and printmaking. Her diverse body of work is unified by a recognizable style and palette that capture her home landscape with lightness and radiance, conveying a sense of simultaneous tranquillity and vitality. She has won numerous awards for her paintings, photographs and multimedia work.
Purchase originals and prints by this artist at www.elizabeths.ca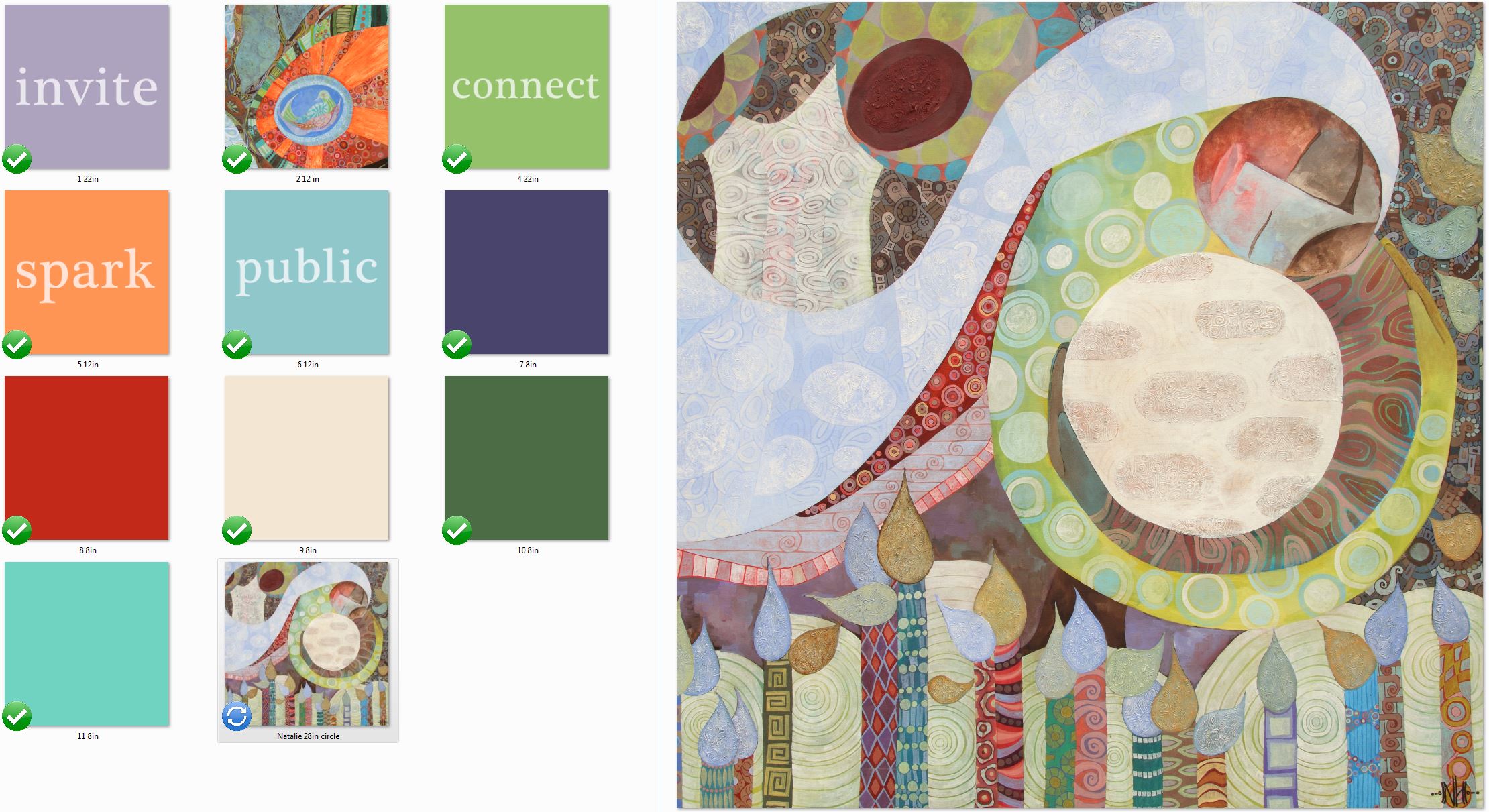 Nothing could be more brilliant than the jewel-like tones of the work of Natalie Hussey.
Natalie's works are intricately-detailed, richly-textured expressions of the beauty in nature and humanity. Fluidly geometric forms dance to rhythmic patterns. Each piece is a labour of love. We are pleased to know Natalie -- artist, mother, wife and friend.
Originals and prints by Natalie may be purchased at http://www.elizabeths.ca/nataliehussey.
Contact the artist nataliehusseyartist@gmail.com
The FRESH AIR EXCHANGE is an ever-changing, ever-expanding display. We built it with local partners who believe that ART adds value to Community. Use it as a discussion launcher. Use it as a photo backdrop. Use it as a place to meet your friends.
Tell us what you think, or start the journey to become our next featured artist.
When this display is ready to be removed it will be relocated, giving us the opportunity to keep the creativity going. Please feel free to let us know of any potential locations for the next home of this artwork.
Bethany really gets "into" creativity!